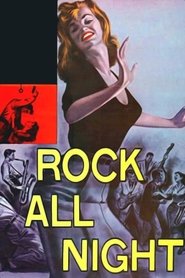 Rock All Night (1957)
A rock and roll film intended for the drive-in, set in a bar where a new singer is auditioning. However, things get complicated when a pair of criminals turn up and take hostages to hold off the police. The payed-off local heavy-guy turns out to be useless, as does a professional boxer, but the situation is resolved by the plucky short guy with a chip on his shoulder (Dick Miller).
Duration: 62 min
Quality: HD
Release: 1957
Description: Some Have to Dance... Some Have to Kill!
5.7