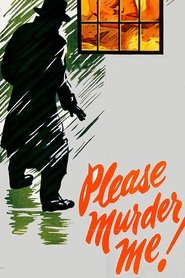 Please Murder Me! (1956)
A lawyer wins an acquittal for his client, a woman accused of murder. After the verdict, he finds out that she indeed did commit the murder and manipulated him to win her acquittal. Guilt-ridden, and knowing that she can't be tried again for the murder, he devises a plan to bring her to justice.
Duration: 78 min
Quality: HD
Release: 1956
Description: THE DEADLIEST PACT EVER MADE!
6.4